headspace


Berri
3 Riverview Drive, Berri, South Australia 5343

Phone (08) 8582 4422

Fax (08) 8582 3190
About
For the most accurate information about COVID-19 directions in SA head to the SA Government COVID-19 page.
headspace Berri provides free mental health services, alcohol & drug counselling, vocational support and some physical & sexual health services for young people 12-25 years old in the Riverland region of South Australia.
Access to our centre is via stairs or a small ramp. If you need help to and from your vehicle - please call us.
Hours
Monday:

9:00am - 5:00pm

Tuesday:

9:00am - 7:00pm

Wednesday:

9:00am - 5:00pm

Thursday:

9:00am - 7:00pm

Friday:

9:00am - 5:00pm

Saturday:

Closed

Sunday:

Closed
headspace Berri is operated by FocusOne Health. All headspace services are funded by the Australian Government Department of Health. Administration of funding is carried out by the headspace centre's local Primary Health Network, in this case, Country SA PHN.
Mental health workers – which may include psychologists, psychiatrists, counsellors and other workers – that can help if you're just not feeling yourself.
Workers either on site or linked to the centre who can assist you with any alcohol or other drug issue. 
A group of young people who help with events and some decision making at a centre. Ask your centre about getting involved.
Sexual health screenings on site or links to local services. 
Workers either on site or linked to the centre who can assist you with work or study opportunities. 
Centres have a range of programs and activities for young people. Just ask your centre what they have on. 
"As soon as I sought help, I suddenly realised that my anxiety was very treatable and that I wasn't alone."
- Charlie
More information
Meet the team behind headspace Berri.
Gemma
Centre Manager
Robyn
Clinical Lead
Keisha
Clinical Counsellor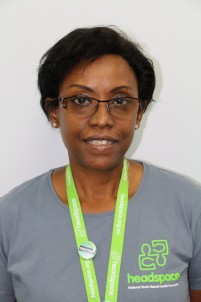 Susan
headspace Clinician, headspace Core
Kristy
headspace Clinician, Youth Access Worker
Megan
headspace Clinician, Youth Access Worker
Kodi
headspace Youth Complex Care Coordinator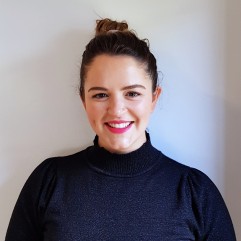 Kate M
headspace Clinician, headspace Core
Kate B (currently on maternity leave)
headspace Clinical Psychologist
Amy
Clinical Counsellor, Youth CCC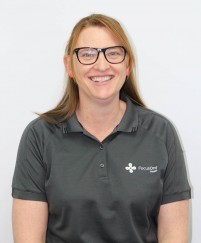 Kerryn
Vocational Support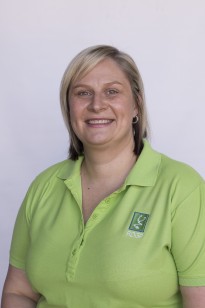 Melanie
Sexual Health Nurse & Mental Health Clinician
Alysha
Community Awareness Officer
Eboni (currently on maternity leave)
Community Awareness Officer

What is the hERO group?
The headspace Berri hERO group exists to ensure young people's voices and opinions remain front and centre in everything we do here at headspace Berri.
hEROs are local young people aged 16-25 who are passionate about making a difference in the lives of young people. Some members of hERO may have experienced their own struggles and other members may have never experienced mental ill health, but all share a commitment to advocate for youth mental health in the Riverland.
As a member of hERO you will:
be a volunteer member of an inclusive and optimistic team of other young people
attend regular meetings and represent headspace Berri in the community
have access to relevant training and mentoring in areas such as

public speaking
advocacy
mental health literacy
project & event planning/management

have the opportunity to develop mini-projects, events and activities that support mental health in our community
be asked to provide your unique feedback and insights on things like

social media campaigns
promotional material
what our space looks and feels like
headspace Berri services
hEROs make sure that any new initiative from headspace Berri will make a positive difference in the lives of local young people, and that the resources headspace Berri receive from government and corporate partners are put to the best use.
Applications to join hERO in 2021 are now open. Submit your application here.
headspace Berri provides free  confidential, and youth-friendly services for young people aged 12-25 years. headspace Berri provides a range of specialised services to young people and their families who may be experiencing challenges with their mental health, physical health, alcohol and other drugs, or work & study.
You can access or refer to headspace Berri by phone, dropping in, or via an emailed or faxed referral form.
Mental Health Treatment Plans:
This is a care plan written together with your Doctor during an appointment at your medical clinic. Your Doctor then sends this plan to us. We accept these treatment plans and we ALWAYS encourage you to get checked out with a Doctor if you are experiencing physical or mental health symptoms. BUT these treatment plans are not required in the first instance to access headspace Berri. Often we help young people to access a low-cost Doctor if you don't have one, and we will help you apply for a Medicare Card, if you don't have one. 
Please note that if you access your Doctor for a Mental Health Treatment Plan, you should check with your clinic about costs/fees you will incur. You'll also need a Medicare Card.
You can find more details about referrals below in the 'more information section'.
To chat further about services we refer to that incur fees, please call us on (08) 8582 4422.
We appreciate your active involvement in finding a solution to suit your needs.
The first step is to complete and return the headspace Berri referral form (download here or drop into our offices in Berri). You can also be referred by your Doctor with a Mental Health Treatment Plan. A parent, friend, teacher or other trusted person can also refer you with your permission. We are a voluntary service, which means no-one can make you visit headspace.
Once we receive your referral, a member of our Youth Access Team will make contact with you by phone and arrange a time for you to either come into our centre or have a chat over the phone for an initial assessment. This assessment will ask you some questions about what is happening for you and what kind of support you are looking for. From here you will join our waiting list for the next available spot to meet with a Clinician. Waiting list times vary and can depend on lots of factors. While you are on the waiting list our Youth Access Team will check in on you every four weeks, or more if otherwise arranged.
We also share at-home resources on our Facebook page and Instagram profile that you might find helpful while waiting to see a Clinician for more tailored support.
We can provide a variety of education sessions to community groups and schools. For further information or to enquire about headspace Berri visiting your school, please give us a call on 8582 4422 or email headspace@focusonehealth.com.au.
We understand that students are keen to know more about headspace Berri, the services we offer and the knowledge base of our staff. Written responses and or answers to assignments will not be provided but if you are interested in interviewing one of our team members, we host two research mentoring nights throughout the school year, usually term 1 and term 3. Please stay tuned for dates in 2020. Students are invited to contact our office on 8582 4422 as places are very limited and book out quickly.
Important notes to students:
Written responses and or answers to assignments will not be provided
Interviews are open to all Riverland Secondary, Tafe and University students.
Pending your interview questions and topics, from time-to-time we may recommend one of our organisation or consortium partners for you to interview in place of headspace Berri
Interview questions must be related to areas of service provided by headspace
Due to time and resource constraints, we cannot respond to all interview requests